St. Petersburg • Tampa Bay
Preparing an estate plan is much more than simply filling out a pre-printed Will—and yet many new families neglect thinking about how their affairs will be handled when they die. It is common thinking that estate plans are only for the wealthy or older generations. It is also very easy to simply say "We'll do it later."
We Can Help You with All of Your Estate Planning Needs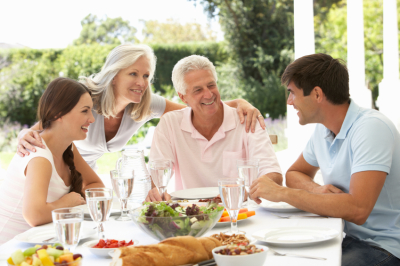 Your estate consists of everything you own, such as your home, business, real estate, automobiles, checking and savings accounts, art, furniture, life insurance, IRAs and investments.
What, exactly, will happen to your possessions when you die? What will happen to you if you become incapacitated or terminally ill? These important decisions should only be made while you are healthy and able to express your intent.
Deeb Elder Law excels at developing and executing balanced, versatile estate plans for our clients. Whatever the size of your estate, our attorneys will help you create the plan that is right for you.
What Is an Estate Plan?
Planning your estate is about protecting your assets while you are living, and ensuring there is an orderly distribution and transfer of property and assets to your intended beneficiaries at the time of your death
Estate plans also arrange for how your affairs will be handled when you die or if you become incapacitated. This includes health care and medical decisions, disability planning, and end-of- life treatment decisions made on your behalf, as well as care plans for minor children or special needs children, and other planning issues.
There are various tools and documents that you can use to compose an estate plan, including:
Types of Estate Plans
There are two basic forms of estate plans: those based on a Last Will & Testament, and those designed around Trusts. Estate plans that are designed around Trusts will still include a Will.
Estate Planning needs are as diverse as people are different. When establishing a new estate plan or revising an existing plan, our attorneys consider many details. The first two are the complexity of the estate and the decision of to whom the estate is to be distributed.
For example, one individual's estate may be a simple bank account and a few personal belongings to be distributed to a spouse and child. In this case a simple estate plan consisting of a Will and Advance Directives may be proper and sufficient.
Another person may possess a closely held business, real estate holdings, numerous bank accounts, brokerage accounts and various automobiles—all to be left to extended family and various charities. This type of estate plan calls for a detailed strategy of trusts and techniques to deal with significant wealth transfer.
What Our Estate Planning Attorneys Do
At Deeb Elder Law, the first thing we do is listen to our client. What is their situation? What are their needs and goals? We explain the objectives of estate plans and the many things they can accomplish for our client. Together we forge the appropriate plan for their situation.
A well-rounded estate plan can ensure that:
A standard of living is maintained throughout your lifetime
You have a plan for incapacity regarding health care and medical decision-making
A plan for long term care is in place while you are living
Assets are protected from creditors while you are living and after you die
Upon your death, assets go to the beneficiaries you choose in the manner you choose
Florida probate is avoided, if appropriate
Minimum taxation and other expenses are incurred at your death during asset transfer
Your selected representative handles business, administrative and fiduciary affairs after your death
Personalized Estate Plans and Counsel Backed by Experience
We urge you to seek the professional advice of a qualified attorney when considering the development of an estate plan or the modification of an existing one.
Deeb Elder Law offers a full spectrum of estate and wealth planning services. We'd be happy to help you put your estate plan together. Call us today at (727) 381-9800.