What Is the Difference?
Often people misunderstand the difference between Medicaid and Medicare. Although they both help senior and disabled citizens cover many health-related expenses, they are separate and very different programs.
Medicare is a type of health insurance for seniors, disabled individuals, or anyone with permanent kidney failure. Medicare is funded by Social Security tax contributions (FICA). Unlike Medicaid, Medicare is an entitlement program that most senior citizens enroll in at age 65.
Florida Medicaid is a needs-based program with benefits determined by the individual's financial and medical position.
Do Both Medicare and Medicaid Pay for Nursing Home Care?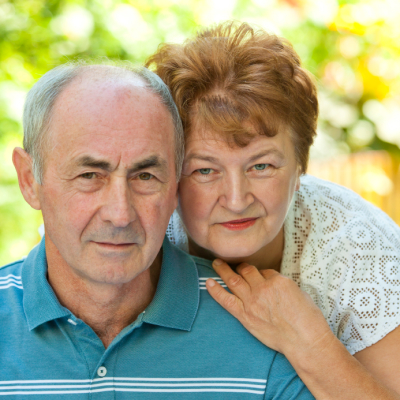 With regards to long term care costs for our elder or disabled clients, Medicaid does cover nursing home care for applicants who meet the eligibility requirements for Medicaid coverage.
Medicare provides coverage for skilled nursing care in a nursing home; however, this care is limited to 20 days of coverage. In certain circumstances, an additional 80 days may be partially covered. This is an important distinction between limited skilled nursing home stays and long term nursing home care coverage.
Here is a summary of the two programs:
Medicaid
Needs-based health program
Pays for skilled long term nursing home care for the elderly or disabled through the Medicaid Institutional Care Program (ICP)
Medicaid programs for Assisted Living Facilities
Applicant must meet medical and financial need
Medicaid programs vary from state to state
See our Florida Medicaid Planning page for greater detail
Medicare
Health insurance for seniors
You need to have contributed to the Medicare system to be eligible to enroll.
Pays for primary hospital care and related medically necessary services
Generally you must be 65 or over, disabled, or have permanent kidney failure to be eligible
You may have a co-pay provision depending on the services received
Medicare does not pay for long term care
Medicare consists of four parts. Applicants may enroll in Original Medicare (Part A and Part B) or choose Part C (Medicare Advantage Plan) and also opt for Part D (prescription coverage):

Part A: Hospital Insurance
Part B: Medical Insurance
Part C: Medicare Advantage, or Medicare Health Plans
Part D: Outpatient Prescription Drug Coverage

Medicare is federally controlled, with uniform application in all 50 states
Skilled nursing care benefits through Medicare are as follows:

Up to 100 days of skilled nursing care are available per period of illness.
There is no charge for the first day through the 20th day for the beneficiary.
The 21st day through the 100th day, the beneficiary must pay a per day co-pay.
To learn more about Medicare or Medicaid, or to discuss your questions with an experienced Elder Law attorney, please contact us to schedule an initial consultation.