Planning & Application
A vital part of our Elder Law practice is personalized Medicaid Planning for our clients. Medicaid Planning can help you, regardless of your financial situation, legally restructure and protect your assets in order to qualify for public benefits to pay for nursing home care.
Seniors who seek advice regarding Medicaid Planning with Deeb Elder Law attorneys have peace of mind that the skyrocketing costs of skilled nursing home care will be paid for without depleting their hard-earned savings.
What is Medicaid?
The Medicaid Institutional Care Program (ICP) is a joint federal and state program. The Florida Medicaid program is managed by the Agency for Health Care Administration. Eligibility for Medicaid is determined by the Department of Children and Families, Office of Economic Self Sufficiency.
Florida Medicaid will pay most nursing home costs to those who meet the eligibility requirements.
What Are Medicaid Eligibility Requirements?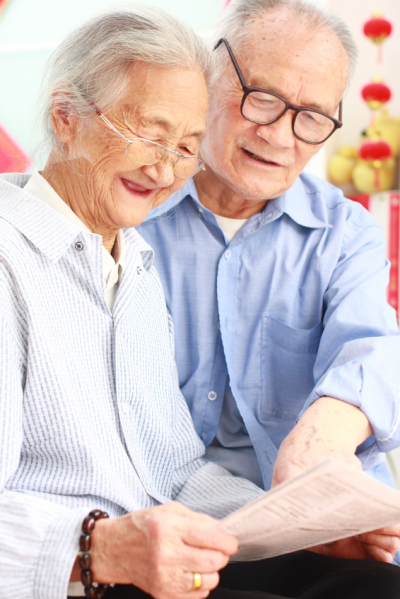 To meet the rules of eligibility, a person must:
Be a resident of the state of Florida;
Be age 65 or older, or blind or disabled;
Need assistance with daily living activities.
The individual seeking Medicaid assistance must also meet the requirements of a rigorous Income Test and Asset Test. The eligibility numbers are quite different depending on whether an individual is single or married.
Income Limits: If you receive SSI, you are already eligible. Otherwise, as an individual your gross monthly income in 2014 must be no more than $2,163.
Asset Limits: The 2014 asset limit for a single person to qualify for Medicaid in Florida is $2,000.
Assets are either countable or non-countable. Non-countable assets do not affect the person's chances of being approved for Medicaid. These generally include:
Personal residence (up to a home equity interest limit of $543,000)
Automobile
Whole life insurance with a total death benefit of less than $2,500
Prepaid funeral plans
Household furnishings
The Medicaid Planning Process
U.S. Congress and Florida laws allows seniors to restructure their assets through the use of specific planning tools. This is why one of the most important aspects in Medicaid Planning is to plan ahead.
Following rigorous legal guidelines made possible by Federal law, our Medicaid Planning attorneys can help you move income and assets from the countable category to the non-countable category.
We help applicants with too much income—their monthly income exceeds $2,163—to execute a Qualified Income Trust. This planning tool diverts a portion of the senior's monthly income into the trust in order to achieve qualification. The Qualified Income Trust must be drafted, executed, and properly funded in the month benefits are sought prior to application for benefits.
Numerous other Medicaid Planning tools are available. Consult with an Elder Law attorney before assistance is needed to cover nursing home costs. By becoming eligible for Medicaid sooner, a family may save many thousands of dollars and bring peace of mind to the family.
Contact Medicaid Planning Attorneys in St. Petersburg
Even when no pre-planning has been done and you face an emergency situation, an experienced Elder Law attorney can help you preserve assets and avoid very costly mistakes. Whether you are planning for the future, or your loved one is already in a nursing home, please contact Deeb Elder Law for assistance.
Be mindful, an Elder Law attorney expressly trained in Medicaid qualification is absolutely necessary for Medicaid Planning endeavors. The rules of Medicaid eligibility are very difficult to understand. As well, there are many non-lawyers who profess to be "Medicaid experts" who do not necessarily look after your best interests and who frequently engage in the unlicensed practice of law.
Our Pinellas County attorneys and staff have helped hundreds of families throughout the Tampa Bay area qualify for Medicaid assistance. Learn more about legal solutions to the devastating costs of nursing home care with Long Term Care Planning.
Does Florida Medicare help pay nursing home costs?